Petra Cotton Thread Size 3 - 100g/306 yds
$6.33
4 Reviews 5
Petra is a quality crochet thread with natural, mercerized 100% cotton thread that does not go fluffy or knot easily.
Petra thread is combed, singed by flame and twice mercerized which gives it its strength and softness. Petra Thread is a 100% long staple cotton 2 ply thread. With its exceptional brightness and softness.Knitting and crochet designs progress quickly and easily.

Petra is available in sizes 3, 5 and 8.
Available in 43, 58
Petra comes in a 100g ball - 280m per ball. Petra comes in 100g/437 yds balls and can be used as a 4-ply.
Read more
Read less
Ref : 993B3S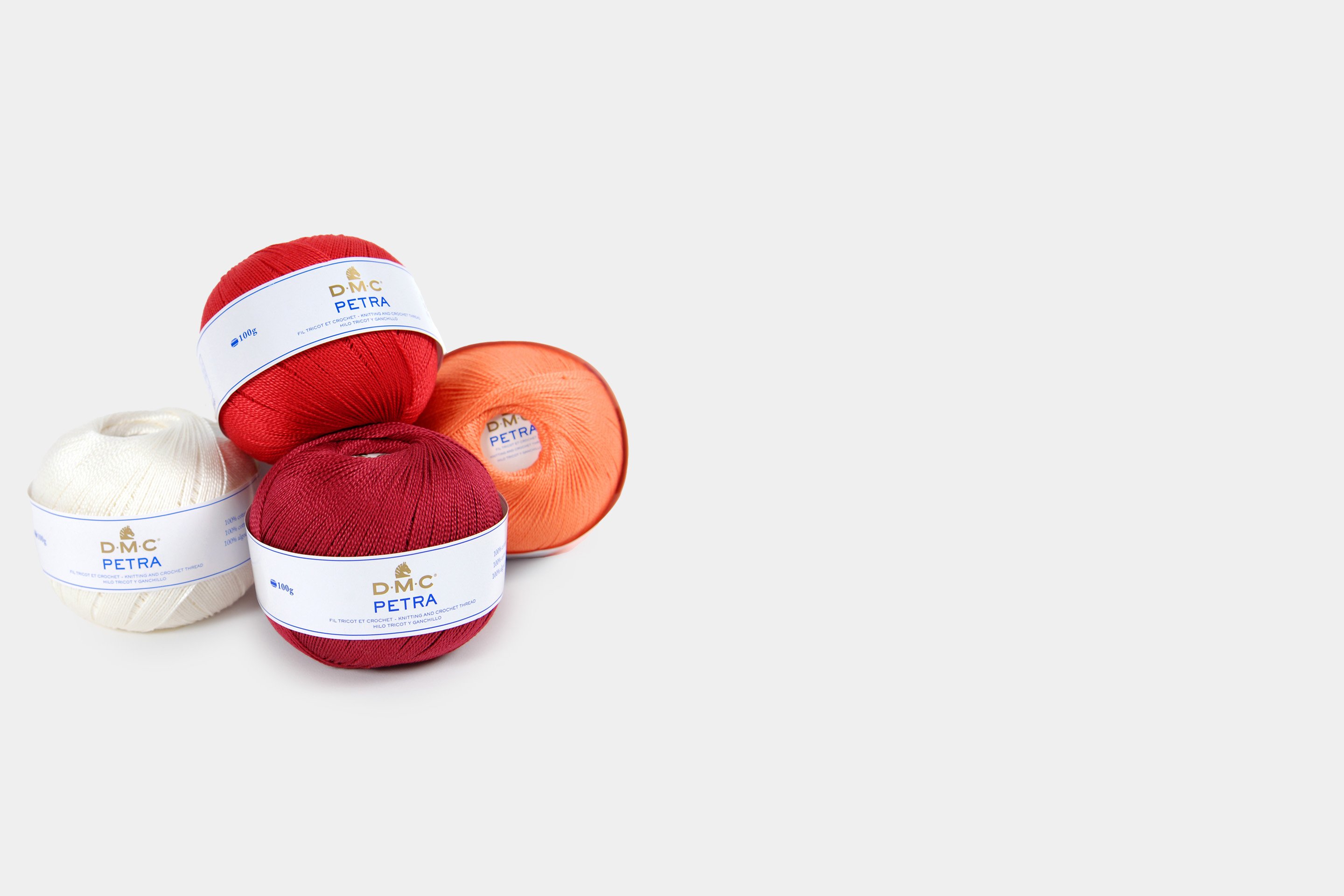 Browse & select your colours
Red
1 couleur

Yellow
1 couleur

Green
1 couleur

Blue
1 couleur

Purple
1 couleur

Pink
1 couleur

Dark
1 couleur

Light
3 colors
Add to basket

Add to basket

Add to basket

Add to basket

Add to basket

Add to basket

Add to basket

Add to basket

Add to basket

Add to basket
Perfect for clothes and interiors