Pearl cotton Médium - 5
£1.65
Reputed to be the most beautiful thread in the world, DMC Pearl Cotton adds depth to your embroidery. This non-divisible luminous cotton thread is highly mercerized for an intense sheen and its soft and silky texture is ideal for all needlecraft, embroidery and creative stitching. Sold as a twisted skein.
Read more
Read less
Ref : 115-E/5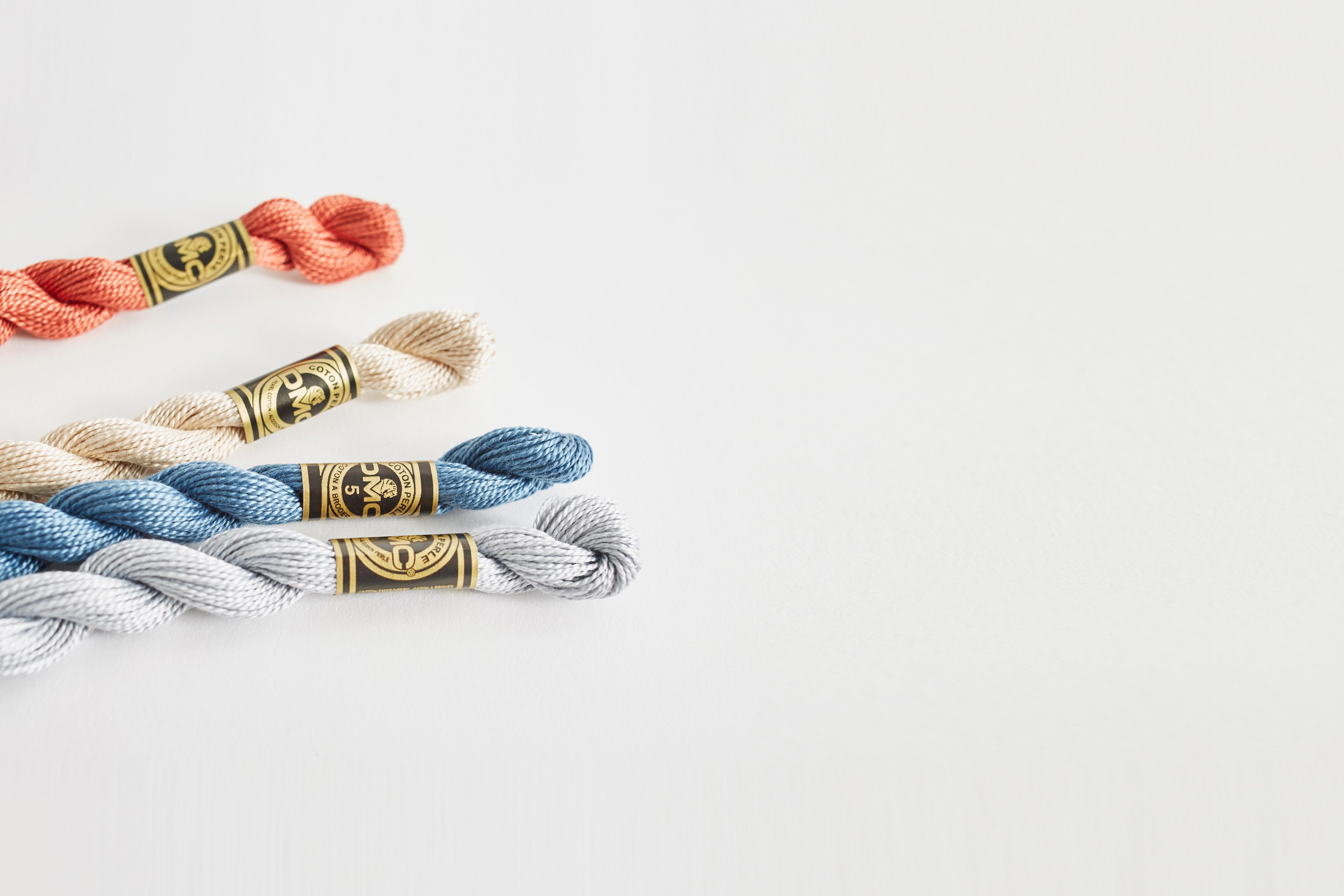 Browse & select your colours
Grey
7 colours

Red
17 colours

Orange
11 colours

Yellow
14 colours

Muted Green
24 colours

Green
42 colours

Teal
19 colours

Blue
37 colours

Purple
18 colours

Pink
42 colours

Brown
53 colours

Mixed
12 colours

Dark
1 color

Light
4 colours

New colors
12 colours
The higher the thread size, the finer/thinner the thread.

CARE & WASHING
DMC Pearl Cotton is 100% colorfast and can be washed at temperatures up to 95° C without fading. However, please take into account the care instructions for the fabric onto which you have embroidered. We recommend using a mild soap. After washing, wrap your embroidery in a towel to remove excess water, then dry flat. Place your embroidery on a clean cloth, preferably while still damp, and iron on the reverse side at the temperature setting recommended for your fabric.

Made in France.