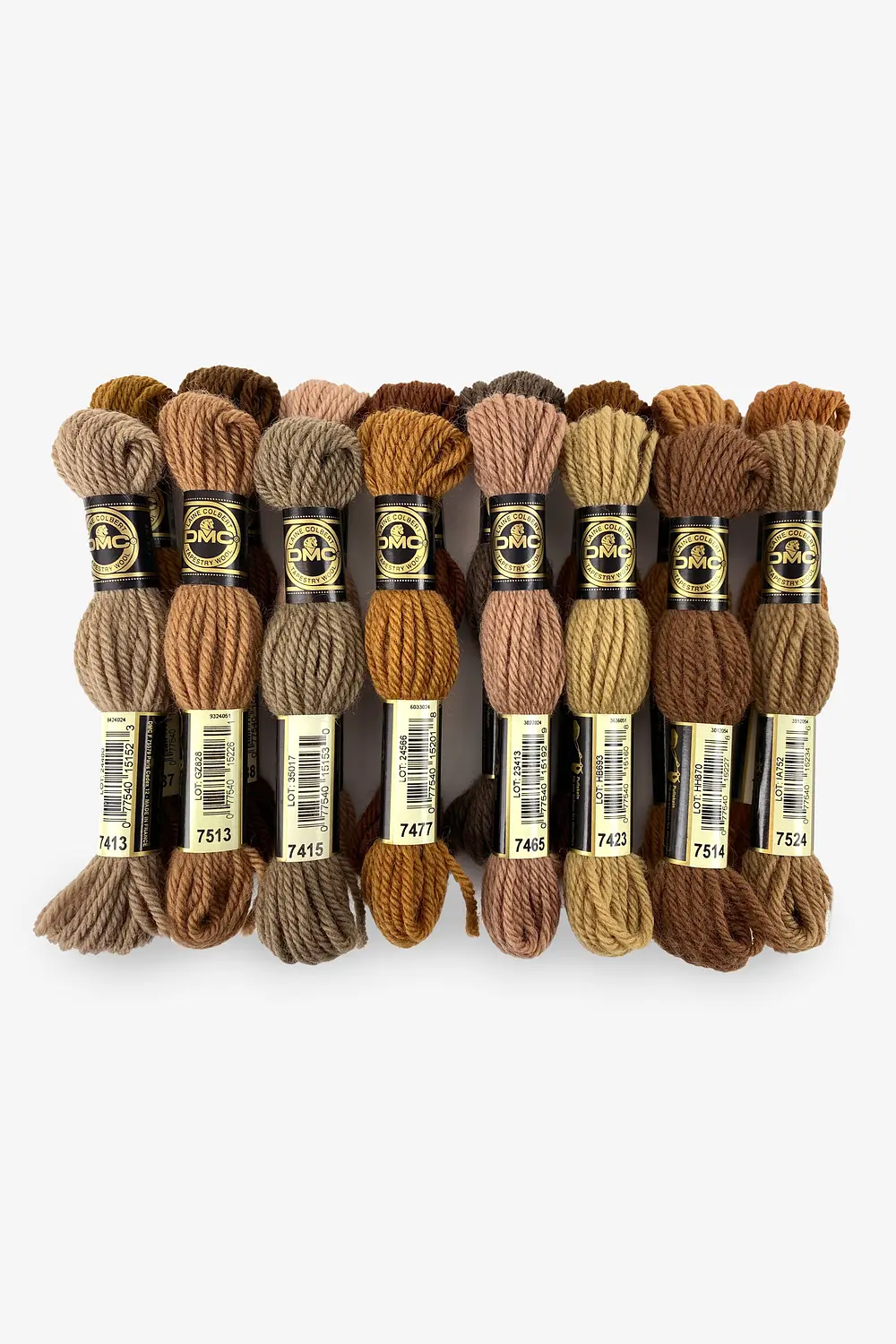 Tapestry Wool Bundle
The Fireside
A bundle containing 16 skeins of Tapestry Wool in warm, fall colors.
About this
product
Celebrate Autumn with a thread assortment that will make you want to cozy up by the fireside! These shades will give your project the warmth and comfort that fall brings to us all!
Made from 100% virgin wool, DMC Tapestry Wool is a deliciously soft, smooth non-divisible yarn. It's twist and thickness give it excellent canvas coverage and provides a smooth and even texture. This is the perfect material for all of your decorative needlepoint projects. Use it to embellish pillows, chair sets, wall hangings, pictures, or even wardrobe accessories like bags. This combed and twilled wool is both moth-proof and colorfast.
Colors included:
486-7513
486-7463
486-7488
486-7477
486-7413
486-7479
486-4787
486-7421
486-7416
486-7423
486-7465 
486-7415 
486-7524 
486-7497
486-7514
486-7845   
 
ALL TAPESTRY WOOL
Ref: F21Bundle1