The Tranquil Rose Cross Stitch Duo Kit
Discover a hobby that feeds your soul. Immerse yourself in the simple repetition of cross-stitch to form a relaxing ring of roses. This beginner-friendly cross-stitch kit includes step-by-step instructions, making it easy to sit back and unwind with soul-soothing stitching.

This kit includes:
-8 skeins of Stranded Cotton (2m)
-2 pieces of 14ct Aida fabric (100% cotton): 10.2in x 10.2in
-Embroidery needle
-Wooden embroidery hoop (6.2in)
-Instructions
Dimensions: 4.3in x 5.1in and 5.3in x 5.1in
Level: Intermediate
Hours and hours of creativity

Ref : BK1955S
Mindful Making

Embrace the calmness of crafting as you hone your cross stitch skills to create beautiful pieces of needlecraft.
In a world full of distractions, it is easy to succumb to the stresses of modern life. Take a moment to slow down with our Mindful Making cross-stitch kit and reconnect to the here and now with each rhythmic stitch.
This kit includes two timeless and simple cross-stitch designs with simple, easy-to-follow instructions, perfect for those who are new to cross-stitch.
2 designs included

Enjoy hours of mindfulness

Easy to follow instructions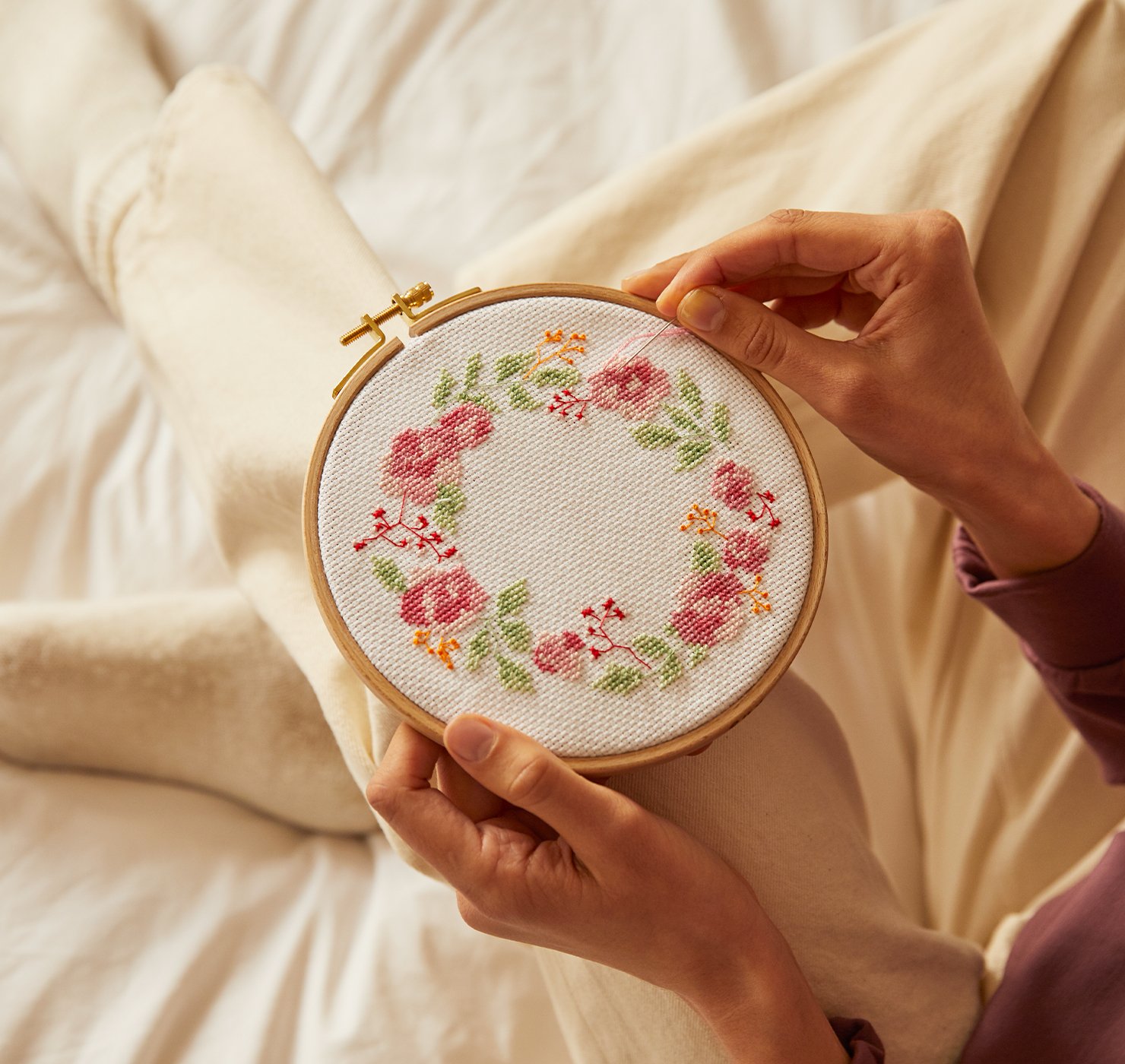 We're here for you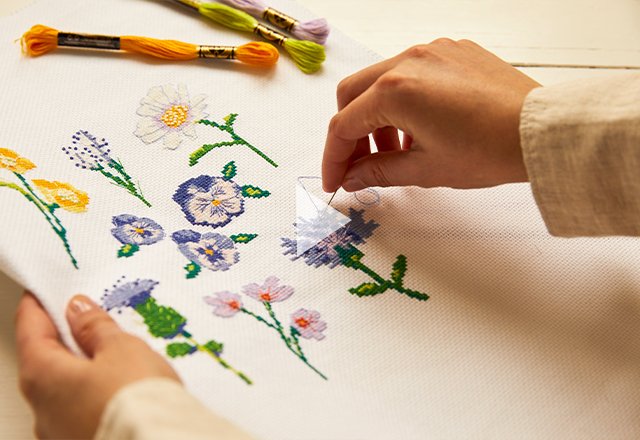 Our easy to follow tutorials will help you step-by-step through the making process
Watch all tutorials