The Time for Tea Cross Stitch Duo Kit
Discover a hobby that feeds your soul. Evoking the coziness of home these quirky designs capture, in stitch, the mindful moments in your own space. Find your inner zen as you stitch this duo kit to life.
The kit includes fourteen skeins of Mouliné Spécial, the World's favourite embroidery thread and step-by-step instructions, making it easy for you to find your calm through soul-soothing stitching.
This kit is designed for intermediate stitchers and uses a variety of absorbing stitch techniques that will take your mind off the daily stresses of life. It includes two designs for double the relaxation.
This kit would make a thoughtful gift for anyone who would enjoy the benefits of mindful stitching. If you can bear to part with them, the finished cross stitch pieces make thoughtful handmade gifts too.
This kit includes:
14 x 2m skeins of Mouliné Spécial

2 x pieces of 14 ct / 5.5 pts aida fabric - 100% Cotton: 8 x 8in

1 x Cross stitch needle

Instructions
Finished dimensions:
Design 1: ± 3.7 x 3.2in
Design 2: ± 3.6 x 3in
Ref : BK1965S
To complete this project you'll use the following stitches:
Cross stitch

¾ cross stitch

French knot

Backstitch
Level: Intermediate
Time to make: Enjoy hours of mindfulness
Care instructions: DMC Mouliné Spécial is colorfast and fade resistant so your project should stay looking great for generations to come. When washing please take into account the care instructions for any fabric you have used. We recommend washing with mild soap. After washing, roll your embroidery in a towel to remove excess water, then dry flat. Place your embroidery on a clean cloth, preferably while still damp, and iron on the reverse side, at the temperature setting recommended for the fabric.
What next?
See the rest of the Mindful Making range.
View video tutorials for the techniques used in this kit.
Embrace the calmness of crafting as you hone your cross stitch skills to create beautiful pieces of needlecraft.
In a world full of distractions, it is easy to succumb to the stresses of modern life. Take a moment to slow down with our Mindful Making cross-stitch kit and reconnect to the here and now with each rhythmic stitch.
This kit includes two timeless and simple cross-stitch designs with simple, easy-to-follow instructions, perfect for those who are new to cross-stitch.
2 designs included

Enjoy hours of mindfulness

Easy to follow instructions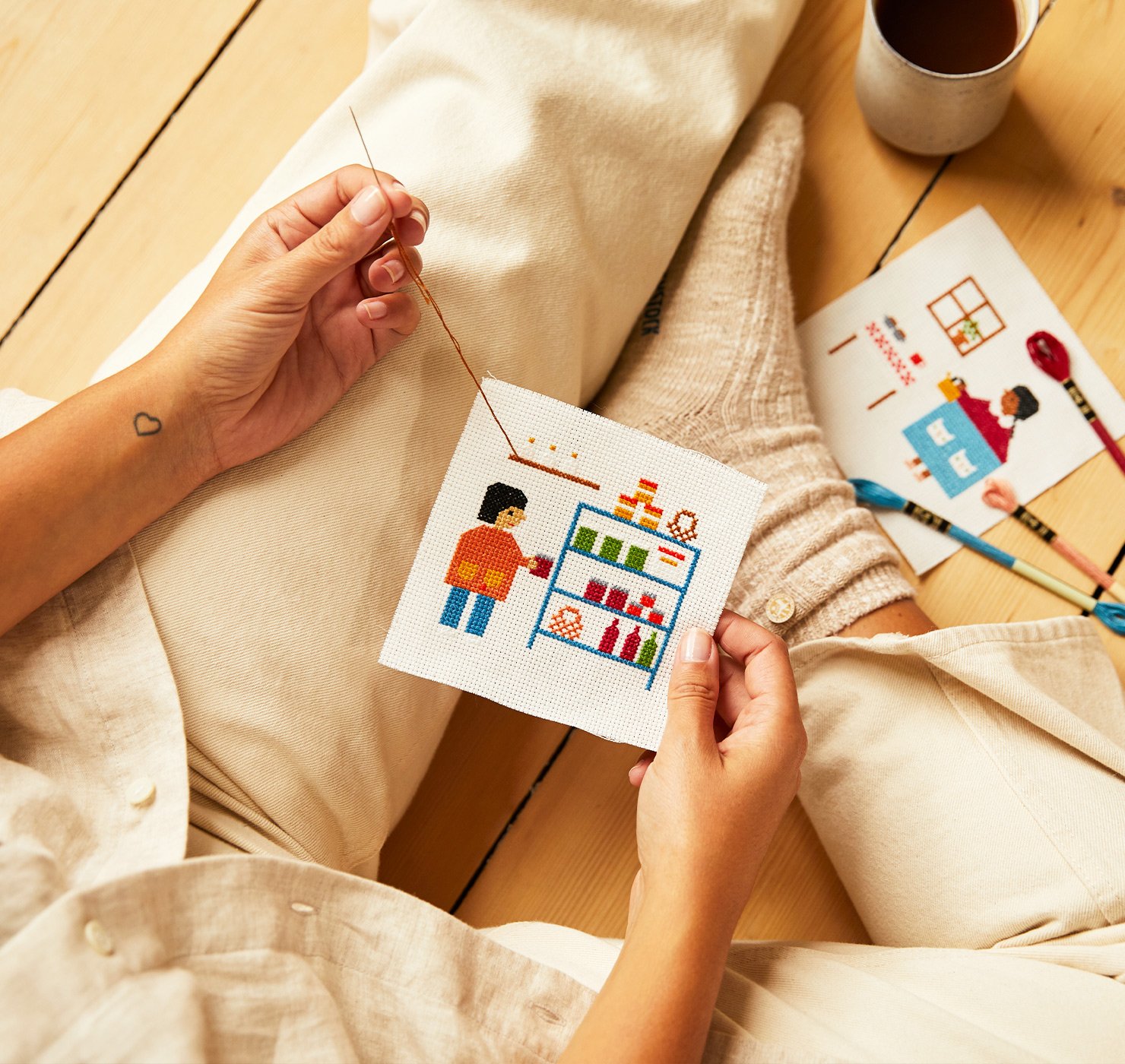 We're here for you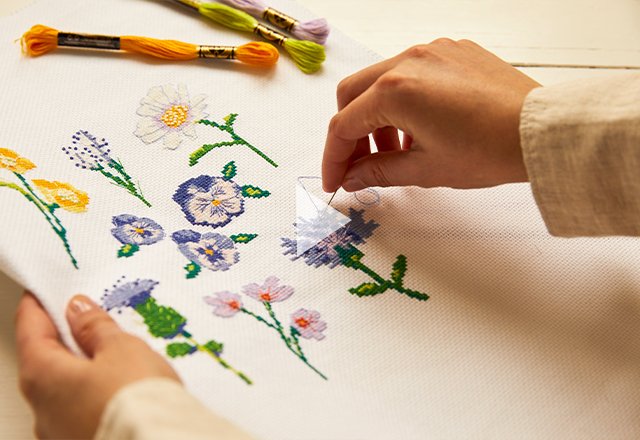 Our easy to follow tutorials will help you step-by-step through the making process
Watch all tutorials