The Snuggle Scarf Knitting Kit
Working three simple stitches, create a comforting scarf using super chunky yarn in two mindful hours. Easy to make and like a hug to wear. The combination of the soft yarn under your fingertips and relaxing, rhythmic stitches makes creating this kit a tranquil escape away from the stresses of busy life. With no prior knitting skills needed, the simple instructions will guide any beginner knitter through the steps to make this cosy accessory.
This kit is a perfect gift for the crafters in your life. Or, you can enjoy making this snuggly scarf yourself as a way to take a break from the stresses of daily life.
This beginner-friendly kit includes everything you need to relax as you create your snuggle scarf, including, two balls of soft yarn in a gentle beige tone and step-by-step instructions.
This kit includes:
2 x 100g balls of 100% acrylic yarn

1 x 12 mm / US 17 knitting needles

1 x Sewing needle

Instructions
Finished dimensions: ± 72 x 7in
Knitting
Beginner
Mindful Making
Ref : TR105KS
To complete this project you'll use the following stitches:
Knit stitch

Slipped edge stitch

Purl stitch
Level: Beginner
Time to make: 2 hours of mindfulness
Care instructions:
Wash at 104F on a gentle cycle and air dry flat. Wash dark colors separately.
What next?
See the rest of the Mindful Making range.
View video tutorials for the techniques used in this kit.
Enjoy the creative process as much as the final piece with this Mindful Making knitting kit.
Inspired by the practice of mindfulness, this kit is specially designed to help you unwind and reconnect to the here and now with each rhythmic stitch.
This kit includes a timeless design, simple stitches as well as easy-to-follow instructions, ideal for those who are new to knitting.
Easy to follow instructions

Perfect for beginners

Enjoy hours of mindfulness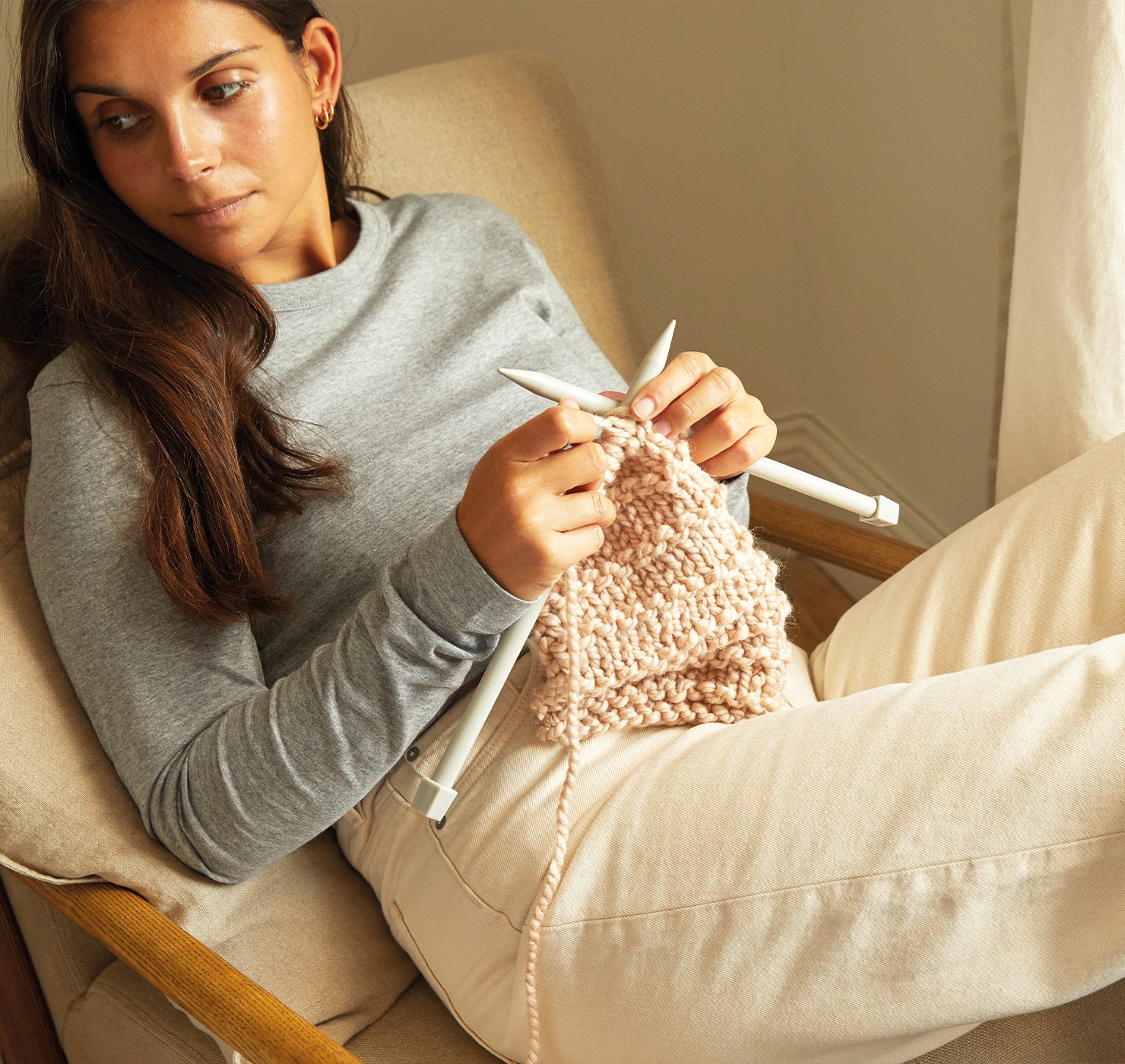 We're here for you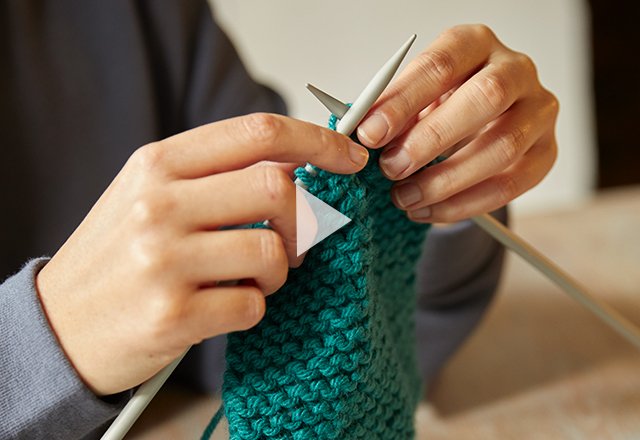 Our easy to follow tutorials will help you step-by-step through the making process
Watch all tutorials