The Quiet Garden Embroidery Duo Kit
Discover a hobby that feeds your soul. Lose yourself in the tranquility of nature and allow your creativity to blossom as you watch this tranquil garden grow. This beginner-friendly embroidery kit includes step-by-step instructions, making it easy to unwind with soul-soothing stitching.

This kit includes:
-7 skeins of Stranded Cotton (8m)
-2 printed pieces of fabric (100% cotton): 8.7in x 8.7in
-Embroidery hoop (5.3in)
-Embroidery needle
-Instructions
Dimensions: 4.5in x 5in and 4.3in x 4.7in
Level: Intermediate
Hours and hours of creativity

This item is excluded from promotional offers.
Ref : TB169S
Mindful Making

Embrace the calmness of crafting while honing your embroidery skills to create two beautiful pieces of needlecraft.
In a world full of distractions, it is easy to succumb to the stresses of modern life. Take a moment to slow down with our Mindful Making embroidery kit and reconnect to the here and now with each rhythmic stitch.
This kit includes two timeless and simple embroidery designs with simple, easy-to-follow instructions, perfect for those who are new to embroidery.
2 designs included

Enjoy hours of mindfulness

Easy to follow instructions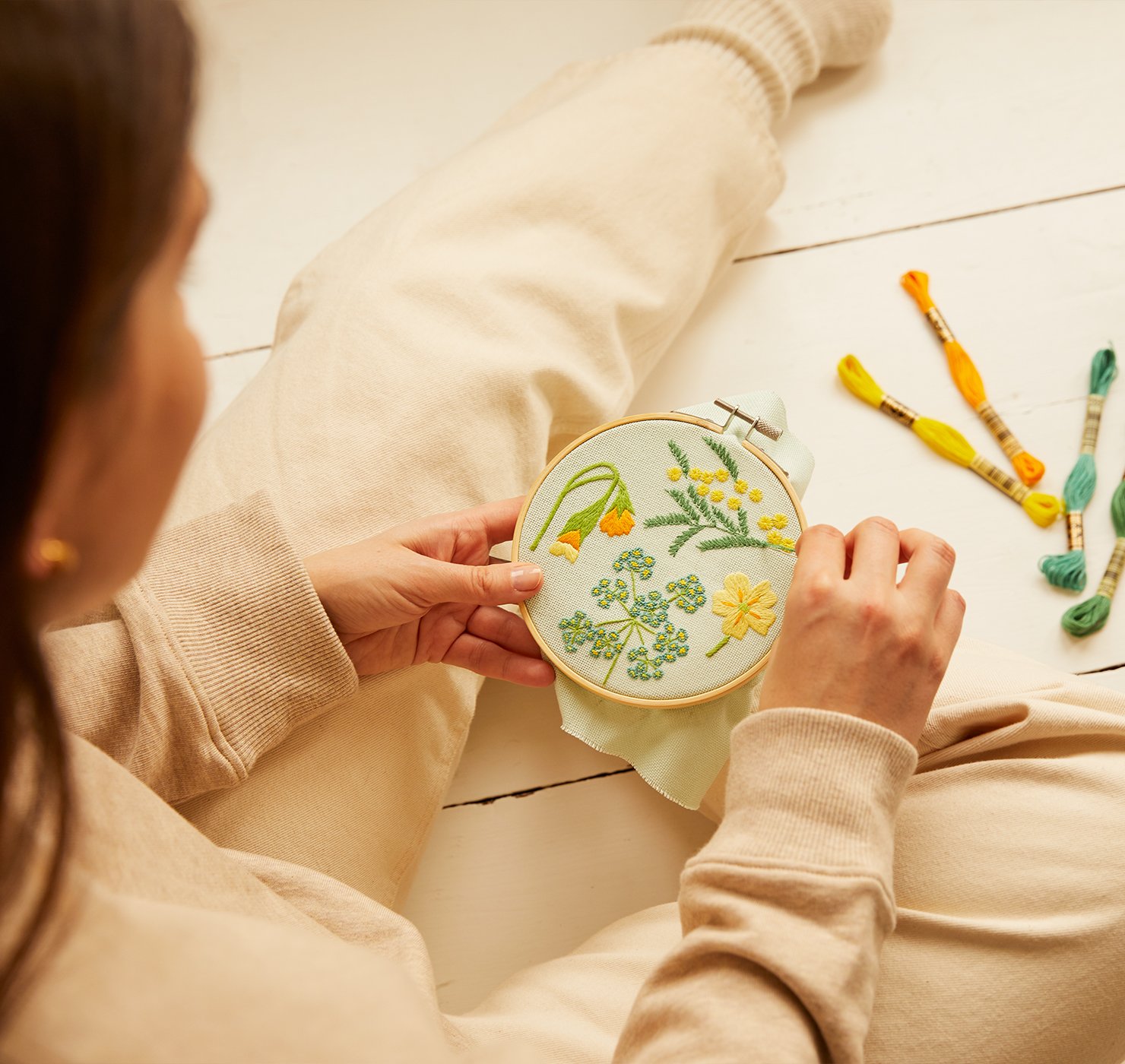 We're here for you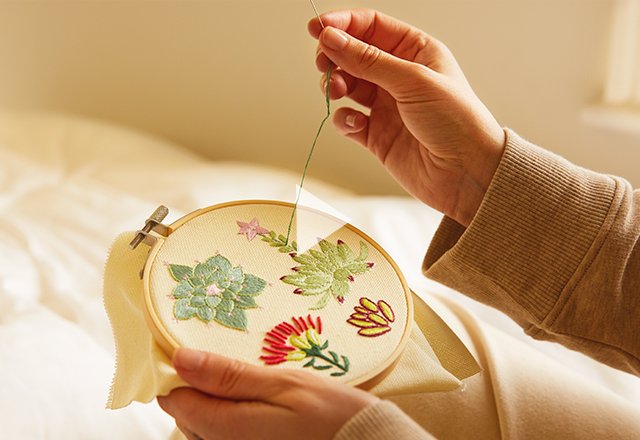 Our easy to follow tutorials will help you step-by-step through the making process
Watch all tutorials