The Gentle Flowers Punch Needle Kit
Relax into rhythmic making as this modern floral design takes shape beneath your fingers. This punch needle kit has been designed to deliver a soothing stitching experience as part of our Mindful Making range.
Rapidly growing in popularity, punch needle uses a gentle repetitive technique to build very tactile needlework, which makes it an ideal craft for mindfulness. This kit is a great introduction to this absorbing technique and would make a thoughtful gift for anyone who needs some more 'me' time.
The kit has everything you need, including 75m of soft acrylic yarn, and step-by-step instructions, making it easy to complete this mindful kit. To complete your floral design, you will use one simple stitch.
This kit includes:
75m Acrylic yarn

1 x 6ct / 2.4pts/cm canvas - 100% cotton: 10 x 10in

1 x Piece of fabric - 100% cotton: 10 x 10in

1 x 15.7 cm wooden hoop

1 x Punch needle tool

1 x Sewing needle

Instructions
Finished dimensions: ± 6 x 6in
Level: Beginner
Punch Needle
Beginner
Mindful Making
Ref : PN005KS
Time to make: Enjoy hours of mindfulness
Care instructions:
Carefully hand wash with a delicate soap, gently squeeze out excess water by rolling your punch needle design in a clean dry towel. Do not wring and allow to air dry. If necessary place your work face down and cover with a clean dry cloth and using a low setting iron without pressing.
What next?
See the rest of the Mindful Making range.
View video tutorials for the techniques used in this kit.
Enjoy the creative process as much as the final piece with this Mindful Making punch needle kit.
Inspired by the practice of mindfulness, this kit is specially designed to help you unwind and reconnect to the here and now with each rhythmic stitch.
This kit includes a timeless design, simple stitches as well as easy-to-follow instructions, ideal for those who are new to punch needle.
Perfect for beginners

Enjoy hours of mindfulness

Easy to follow instructions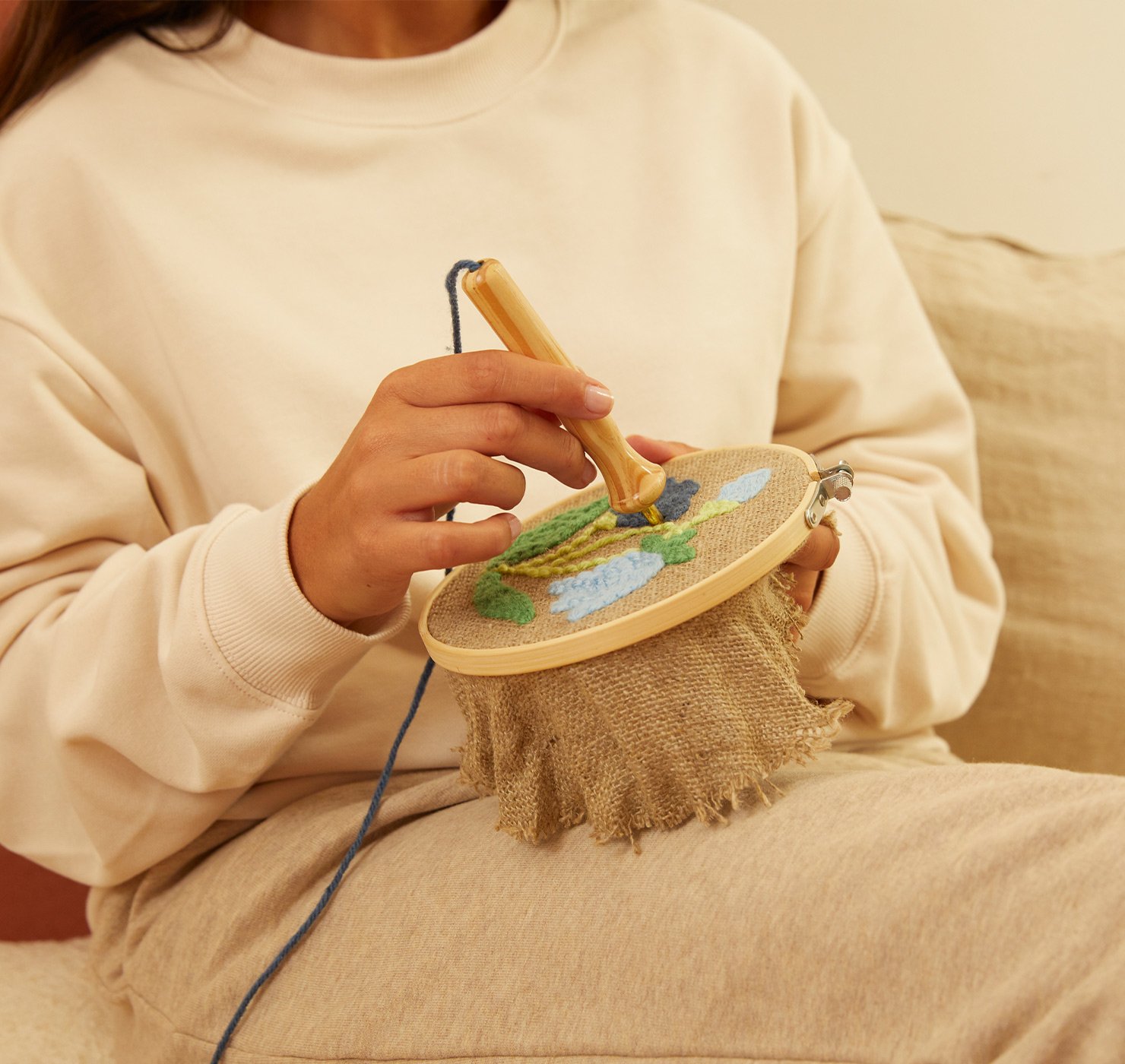 We're here for you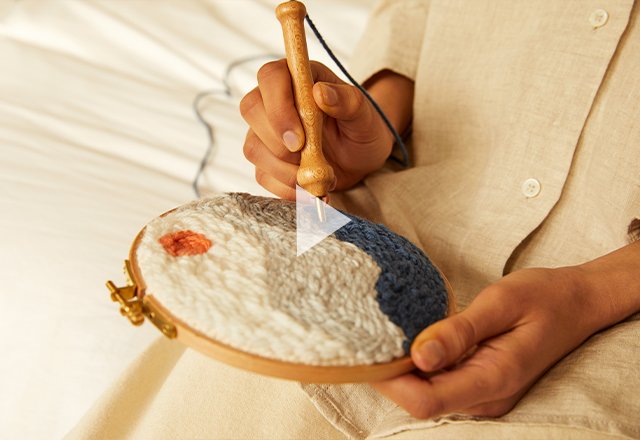 Our easy to follow tutorials will help you step-by-step through the making process
Watch all tutorials