Carded wool pack blue and white
Patch Art, carded wool pack (for cloud & rain patterns): 5 colors of 5gr.

Give new life to your favorite clothes and accessories! Embroidery allows to give a new way to transform a piece to make it "even better than the original". An easy and fast technique, a concept accessible to all.
The visible felting technique with wool: the holes are simply stuffed with wool, a felting needle and a shape. The result is very trendy!
Ref : 470C
We're here for you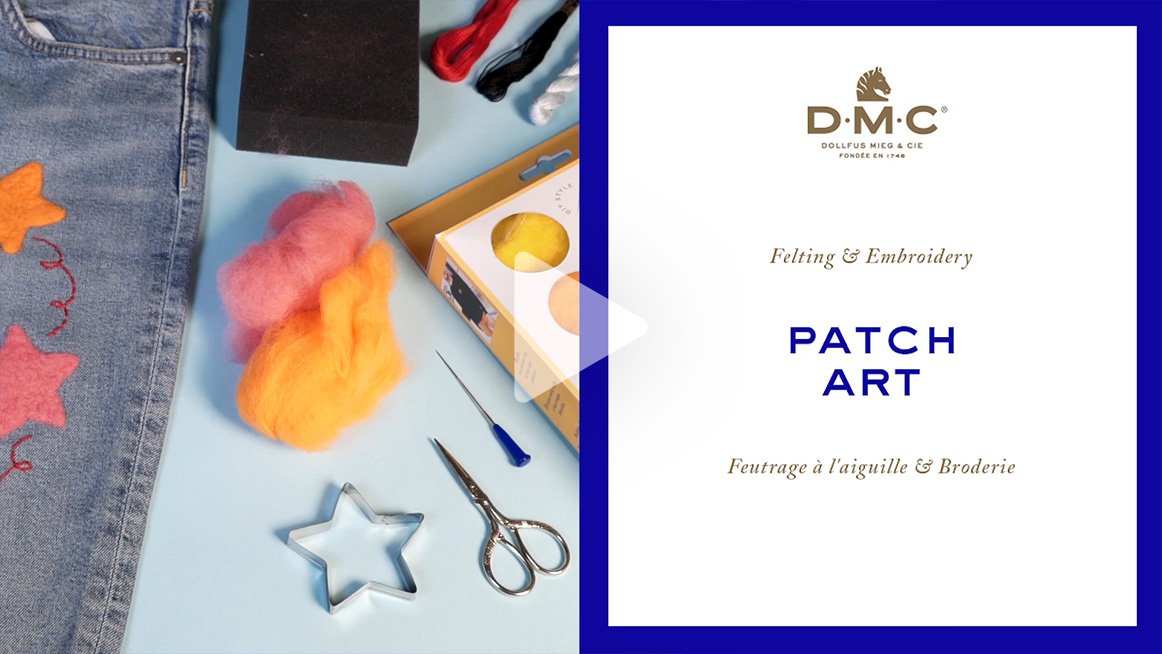 Patch Art is a quick and easy technique that allows you to personalise and breathe new life into your favourite garments!


Watch all tutorials