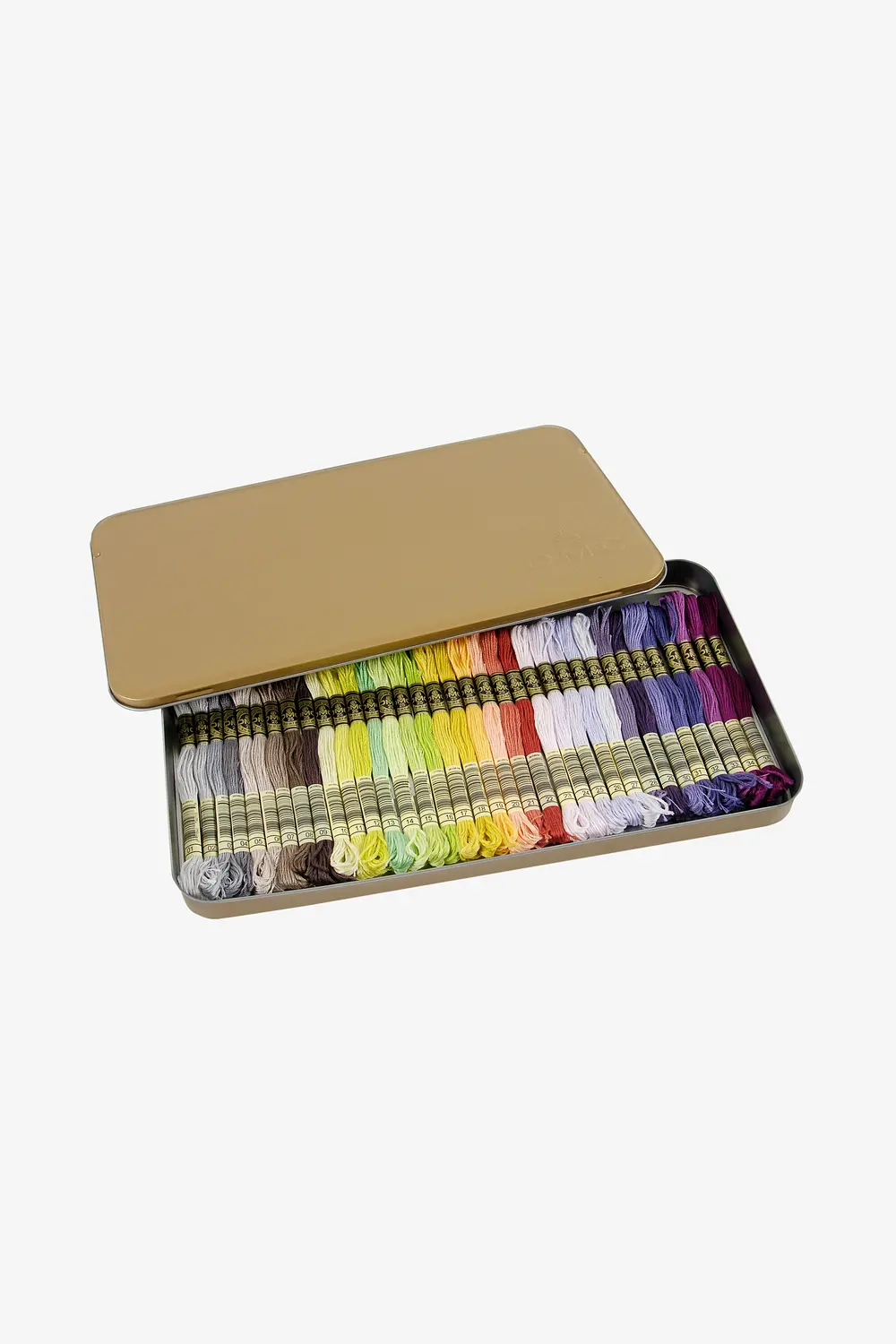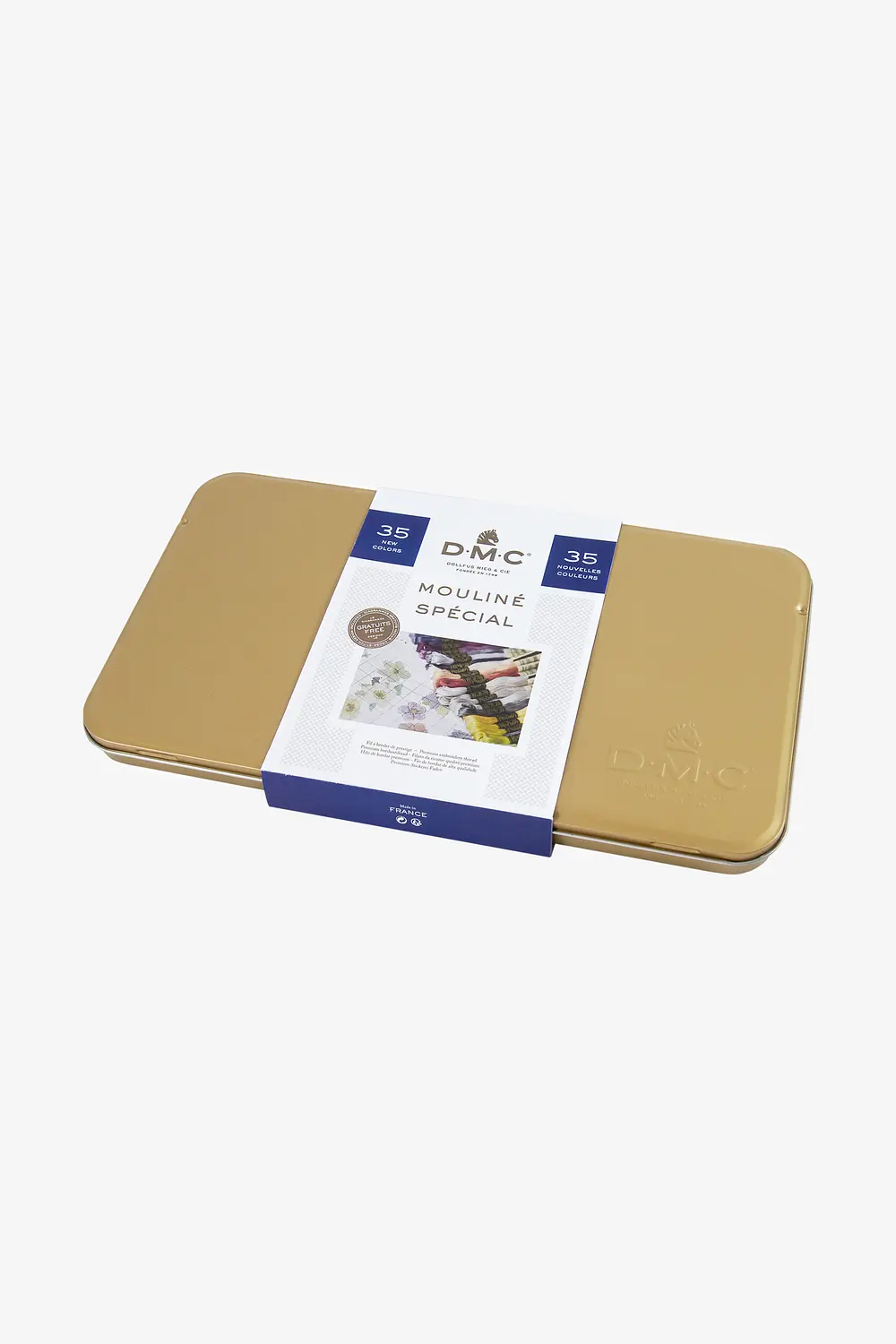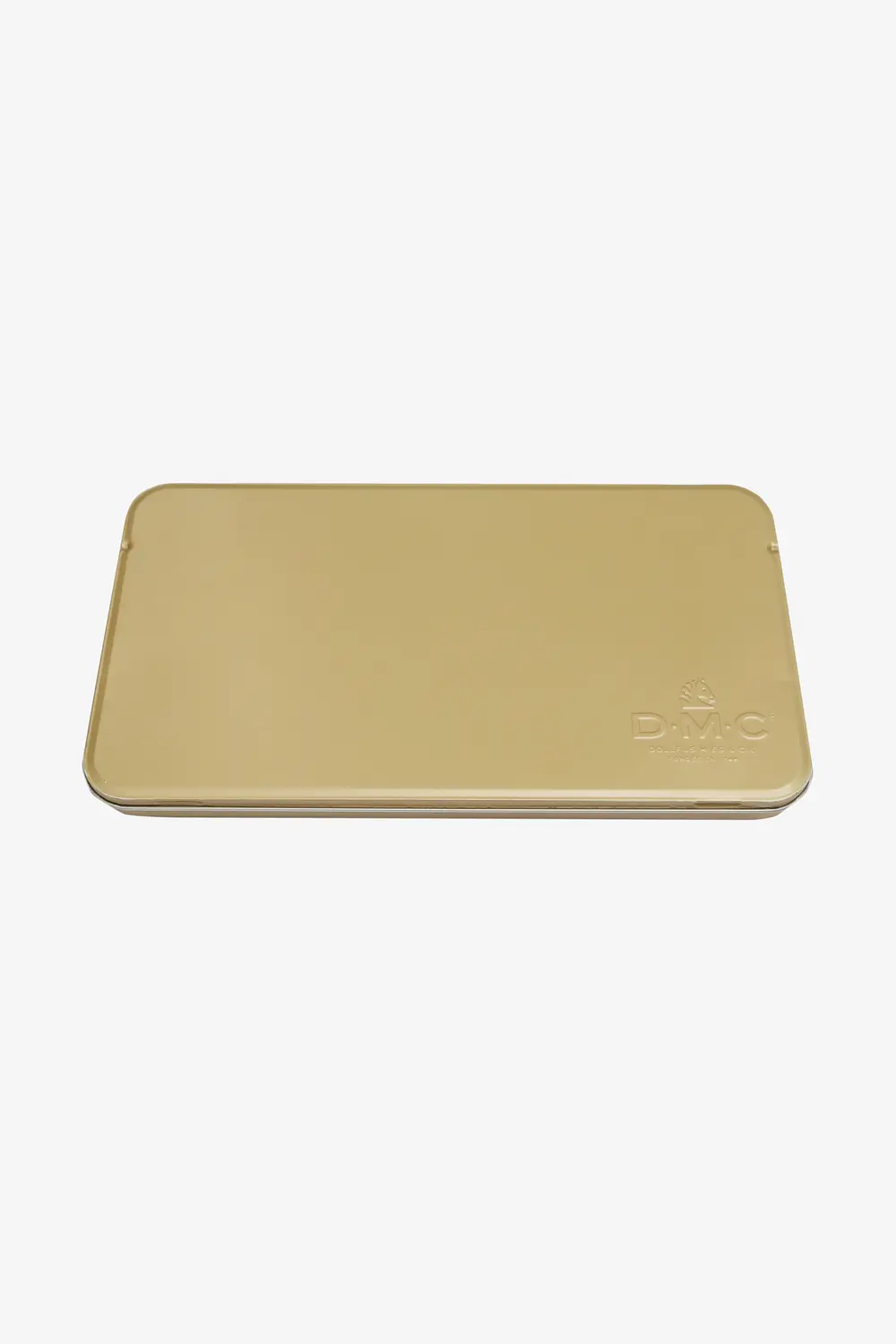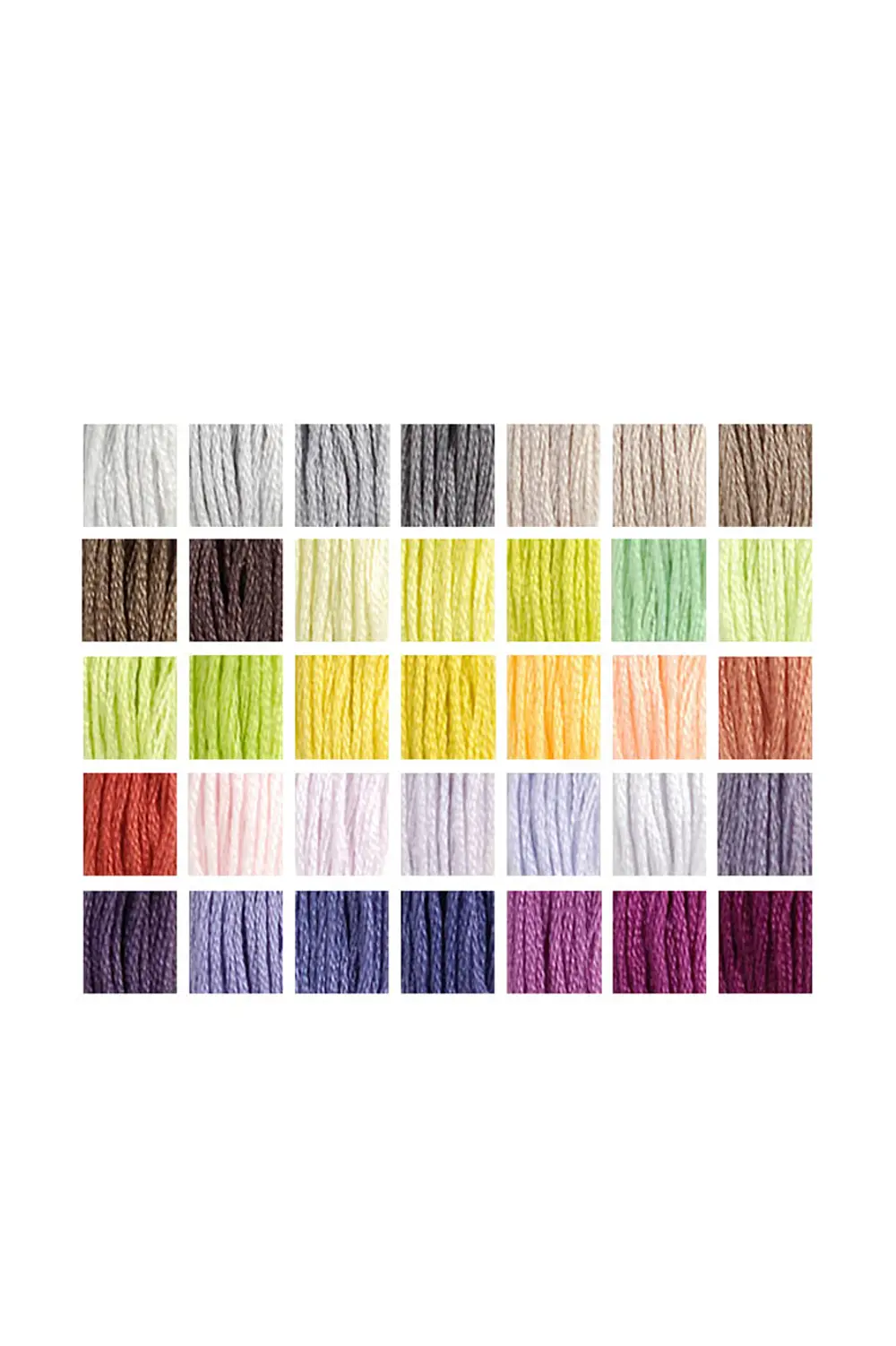 Collector's Item
Collector's Tin with 35 New Colors
The exclusive collector's tin includes 35 colors of DMC Six-Strand Embroidery Floss.
About this
product
Exclusive gold matte finish Collector's Tin. Embossed with the DMC logo, the Collector's Tin is the perfect gift containing one skein of each of the new 35 shades! This special set also includes two cross-stitch patterns. 
Our luscious floss is size 25; 6-strand divisible thread made of double mercerized, long staple 100% cotton fibers in a pull-skein. Each skein is 8.7 yds. (8m) per skein. Dimensions 35 x 20 x 1.3 cm.
Ref: 117ZAS